--- Automobilista (Early Access, MULTI7) [FitGirl Repack] (Size: 6.69 GB)
| | | | |
| --- | --- | --- | --- |
| | | FitGirl releases on Kickass Torrents.url | 128 bytes |
| | | setup-fitgirl-01.bin | 3.58 GB |
| | | setup-fitgirl-02.bin | 1.48 GB |
| | | setup-fitgirl-03.bin | 714 MB |
| | | setup-fitgirl-04.bin | 402.93 MB |
| | | setup-fitgirl-05.bin | 290.98 MB |
| | | setup-fitgirl-06.bin | 96.47 MB |
| | | setup-fitgirl-07.bin | 70.66 MB |
| | | setup-fitgirl-08.bin | 24.92 MB |
| | | setup-fitgirl-09.bin | 24.6 MB |
| | | setup-fitgirl-10.bin | 21.34 MB |
| | | setup-fitgirl-11.bin | 18.07 MB |
| | | setup-fitgirl-12.bin | 586.09 KB |
| | | setup-fitgirl-13.bin | 2.64 KB |
| | | setup-fitgirl-14.bin | 595.11 KB |
| | | setup.exe | 6.63 MB |
Description
Automobilista

Release Date: March 1, 2016
Genres/Tags: Racing, Simulation, 3D
Developer: Reiza Studios
Publisher: Reiza Studios
Platform: PC [Repack]
Engine: rFactor2
Steam User Rating: 93% of user reviews are positive (based on 73 reviews)

Interface Language: English, French, Italian, German, Spanish, Dutch, Portuguese-Brazil
Audio Language: none
Crack: built-in (RELOADED)

Minimum requirements:
Operating System: Windows XP / Vista / 7 / 8 / 10
Processor: 1,8 GHz or 100% compatible CPU
RAM: 4 GB
Video Card: DX9 Compatible with minumum 1GB Video Memory
DirectX: 9.0c
HDD Space: 18 GB (~19 GB during installation)


Screenshots - click to enlarge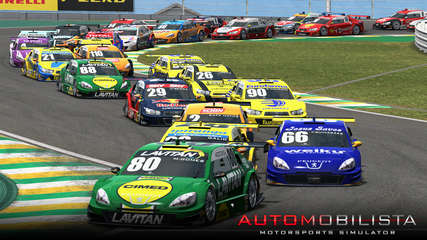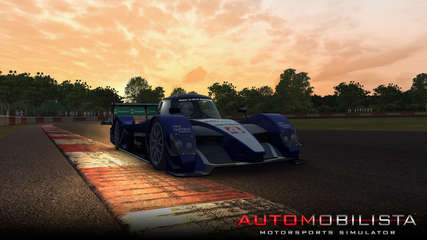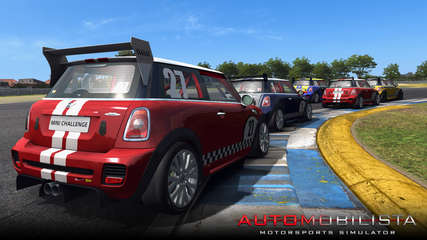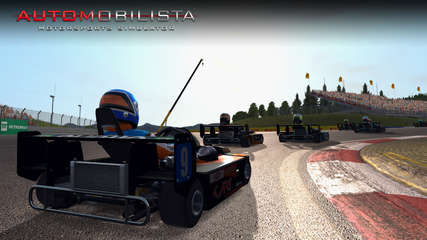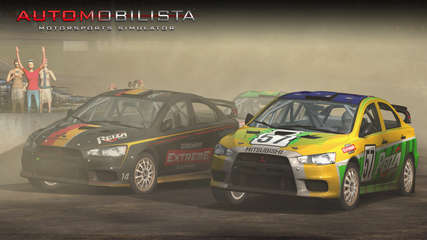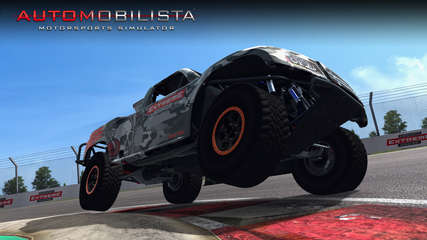 Description:
AUTOMOBILISTA puts you in the driving seat of one of the most advanced racing simulators and delivers a uniquely diverse motorsports experience!
As the natural successor to Reiza Studios previous title - the highly regarded Stock Car Extreme, originally released in 2013 - AUTOMOBILISTA continues to simulate the premium Brazilian racing series such as Stock Car V8, Copa Petrobras de Marcas, Formula 3 Brasil and Mitsubishi Lancer Cup, now packing every car and every track from their respective 2015 championships.
Beyond the brazilian core, AUTOMOBILISTA is extensively complemented with one of the most diverse selections or racing vehicles you will find in a racing game: only in AUTOMOBILISTA will you be able to jump from a rental kart to a 800-HP F1 car; from drifting a Rallycross EvoX to jumping ramps in a Supertruck; from mastering the driving basics in a Formula Vee to managing a full 24h race in an endurance prototype; back and forth through historical and modern content featuring a sample of several decades of GP racing - all of this and much more within a few mouse clicks. Thoroughly researched and cohesively developed for maximum simulation accuracy, AUTOMOBILISTA captures the fun only motorsports in its various forms can provide.
In addition to the content already present in Stock Car Extreme - all of which comprehensively upgraded - AUTOMOBILISTA turns it up to a new level by adding all the new cars & tracks proposed in the SimRacing Bonanza crowdfunding campaign, new simulation features such as dynamic track conditions, advanced transmission and tire modelling, substantial upgrades to physics, graphics & audio, new game modes and much more!
P.S. When the game was released on March 1, it's status wasn't Early Access. So I repacked it. Then the status has been changed, but since the repack was already ready - I've decided to release it as is.
Repack Features
Based on Automobilista-RELOADED ISO release: rld-automobi.iso (12,756,058,112 bytes)

100% Lossless & MD5 Perfect: all files are identical to originals after installation

NOTHING ripped, NOTHING re-encoded

Significantly smaller archive size (compressed from 11.9 to 6.7 GB)

Installation takes 15-45 minutes (depending on your system, mostly on HDD speed)

After-install integrity check so you could make sure that everything installed properly

HDD space after installation: 18 GB (~19 GB during installation)

Repack by FitGirl

Problems during installation?
If you experience errors (Xdelta or Unarc ones) during installation, try the following things:
Make sure your Windows username doesn't contain non-latin symbols. Use only latin characters & numbers

Re-hash torrent (in Utorrent point to the game entry, stop download/upload, then click right mouse button, then click "Force Re-check")

Disable antivirus (INCLUDING Windows Defender), it can delete installation files or cracks on-the-fly

Set UAC to a minimum level, otherwise some parts of the installer won't run due to restricted rights

Make sure you have at least as two times more virtual memory, than actual, physical RAM

Make sure you have enough space on target drive & on C: drive (or whatever system drive you have)

Try install the game NOT to C: (system) drive OR specifically to C: drive (Windows rights system is a tricky thing)

Check your Windows folder (and below) for unarc.dll - if this file exists, delete it

Run setup with proper rights, as shown on this image:

Sharing Widget
Screenshots