---
Chris Kuzneski ~ [The Hunters 02] - The Forbidden Tomb *** The legendary tomb of Alexander the Great has evaded discovery. (Size: 415 MB)
| | | | |
| --- | --- | --- | --- |
| | | Chris_Kuzneski.jpg | 5.77 KB |
| | | Dudley_Hinton.jpg | 4.47 KB |
| | | The Forbidden Tomb - Part 01.mp3 | 28.69 MB |
| | | The Forbidden Tomb - Part 02.mp3 | 27.24 MB |
| | | The Forbidden Tomb - Part 03.mp3 | 27.29 MB |
| | | The Forbidden Tomb - Part 04.mp3 | 30.88 MB |
| | | The Forbidden Tomb - Part 05.mp3 | 26.24 MB |
| | | The Forbidden Tomb - Part 06.mp3 | 25.99 MB |
| | | The Forbidden Tomb - Part 07.mp3 | 28.07 MB |
| | | The Forbidden Tomb - Part 08.mp3 | 28.09 MB |
| | | The Forbidden Tomb - Part 09.mp3 | 27.54 MB |
| | | The Forbidden Tomb - Part 10.mp3 | 31.58 MB |
| | | The Forbidden Tomb - Part 11.mp3 | 31.31 MB |
| | | The Forbidden Tomb - Part 12.mp3 | 27.14 MB |
| | | The Forbidden Tomb - Part 13.mp3 | 26.27 MB |
| | | The Forbidden Tomb - Part 14.mp3 | 29.22 MB |
| | | The Forbidden Tomb - Part 15.mp3 | 19.36 MB |
| | | The Forbidden Tomb Information File.txt | 2.55 KB |
| | | The_Forbidden_Tomb.jpg | 63.59 KB |
Description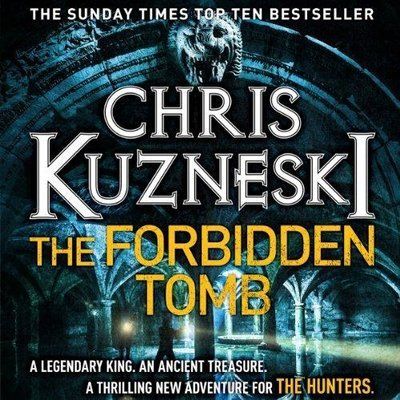 If you would like to see other Audio Books I have uploaded just click this link:-
OldScotsman's Books
If you have a request for another book or a Re-Seed then just send me a Private Message
General Information


Book............................The Forbidden Tomb
Series Name................The Hunters
Series No.....................02
Author.........................Chris Kuzneski
Narrator.......................Dudley Hinton
Unabridged..................Yes
Genre..........................Adventure Thriller
Publisher......................Headline Digital



File Information


Source.........................1 eDownloaded DRM protected (Digital Rights Management) 64 Kb File
# of MP3 files...............15 Files carefully created averaging about one hour duration each
Total Runtime..............15 Hours 4 Minutes
Encoder.......................Lame 3.99
Converted to................64 Kb | CBR | 44,100 Hz | Mono with DRM Removed
Total Size.....................414 MB
Converted By...............OldScotsman
Date Converted............03-February-2016
ID3 Tags......................Includes Image and all info shown on this page (Smart Phone Ready)
If you would like to try another Chris Kuzneski Audio Book I have uploaded, just click the title below.
The Hunters 01 - The Hunters
The Hunters 02 - The Forbidden Tomb
The Hunters 03 - The Prisoners Gold
ABOUT THE BOOK
The Hunters. If you seek, they will find.... The treasure: For over 2,000 years, the legendary tomb of Alexander the Great - and the riches concealed within - has evaded discovery.
Now, after centuries of searching, an ancient map has come to light that could hold the key to finding the fabled vault. Only one team has the skill and the expertise to solve the mystery once and for all. The mission: It's up to The Hunters - an elite group assembled to track down the world's greatest treasures - to find the tomb. But on arriving in Alexandria, it quickly becomes clear that hostile forces are on their trail.
And when one of the team is captured in cisterns deep below the city, what began as a treasure hunt becomes a deadly rescue mission. For there are some who will use any means possible to destroy The Hunters' efforts, and now there is more at stake than they ever could have imagined.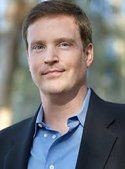 ABOUT THE AUTHOR
Chris Kuzneski (born in 1969) is a New York Times bestselling American author. Born in Indiana, Pennsylvania, he currently lives in Tampa, Florida. Kuzneski played football at the University of Pittsburgh where he received his undergraduate degree in writing and his master's degree in teaching. So far, his books have been translated into more than 20 languages. His works have also been named a Literary Guild's featured selection and honored by the Florida Book Awards.
Due to his success in the United Kingdom, his books are released in the British market several months before they are published in America.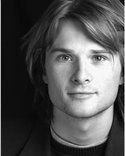 ABOUT THE READER
Dudley Hinton is an English actor, known for All Men's Dead (2012) and Voyages of Discovery (2006).
All the above information including the picture are inserted into the ID3 tags on the MP3 files.

Remember, we have uploaded these books just for you because we wish to SHARE them. It is only right therefore, you SHARE them with others, and the only way you can do this, is to keep SEEDING. In other words, don't stop after you have finished the download. Check and make sure your torrent program is set to continue uploading even after the downloading has been completed. A ratio of 2.0 means you are giving back twice what you have received, the book won't die and all our efforts have not been wasted but 5.0 would be outstanding and shows you have really entered into the spirit of what we are about. WE DO OUR BIT AND YOU DO YOUR BIT, sounds fair, doesn't it. If you are new to this and don't understand, type a message at the bottom and if I can't help, I know someone who can.

This Audiobook was converted and uploaded by OldScotsman
Sharing Widget