---
Description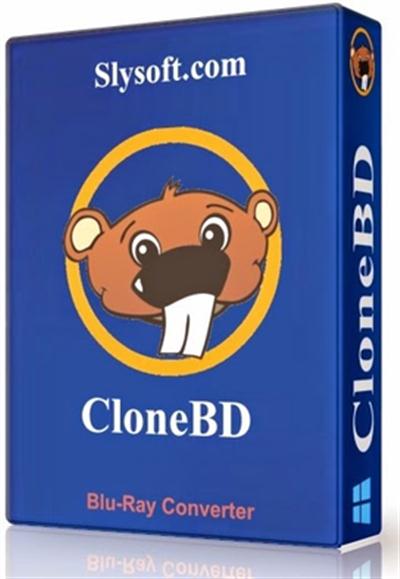 Title: CloneBD
Purpose: Blu-ray Media Converter
Developer: Elaborate Bytes AG, SlySoft, Inc
Year: 2015
Platform: PC
Version: 1.0.6.5
Language: English, Russian, and others.

Crack: patch-Cerberus
System requirements:
A Windows compatible PC with minimum 2 GHz Processor and 1 GB RAM
Windows XP / XP64 / VISTA / VISTA64 / Win7 / Win7-64 / Win8 / Win8-64 / Win10
Administrator rights are required to install.
Blu-ray drive reader / writer
About 50-100 GB of temporary available hard-drive space is necessary to clone Blu-rays
Description:
The program is designed to copy the unprotected Blu-ray discs to your hard drive or on an empty Blu-ray Disc. With just a few mouse clicks you can choose a partial copying of selected titles, audio language or subtitle, or you can copy a disc of 1: 1 with the original Blu-ray. The program creates a perfect copies, and may also compress the BD-50 in one BD-25, BD-9 or BD-5.
CloneBD also converts your discs to all popular formats, such as .mp4, .mkv, .avi and any devices such as Android, iPhone / iPad, Smart TV, or any other modern devices. The program supports all the regions (A, B, C) and does not require the installation of third-party drivers. CloneBD supports multi-core processors and hardware acceleration technology NVIDIA CUDA to speed up.
Capabilities:
Copy Blu-ray Disc 1: 1 or a part to the hard disk
Select audio language tracks and subtitles
Compress BD-50 to a BD-25, BD-9 or BD-5
Convert the contents of Blu-ray to common video formats (mp4, mkv etc.).
Supports all regions (A, B, C)
Easy selection of titles in the embedded player
No need for third-party drivers
Support for NVIDIA CUDA technology and multi-core processors
Changes in version
- New: added support for BDs recorded by STBs (MPEG-2 1440p)
- Fix: certain GPUs deliver non-32bit aligned surfaces (resolution 720x480 or 720x576), caused crash in SSE2 VUV to RGB conversion.
- Fix: BD popup menus now work on Panasonic players
- Fix audio channel assignment to prevent errors when decoding audio
- Minor fixes and improvements
- Updated languages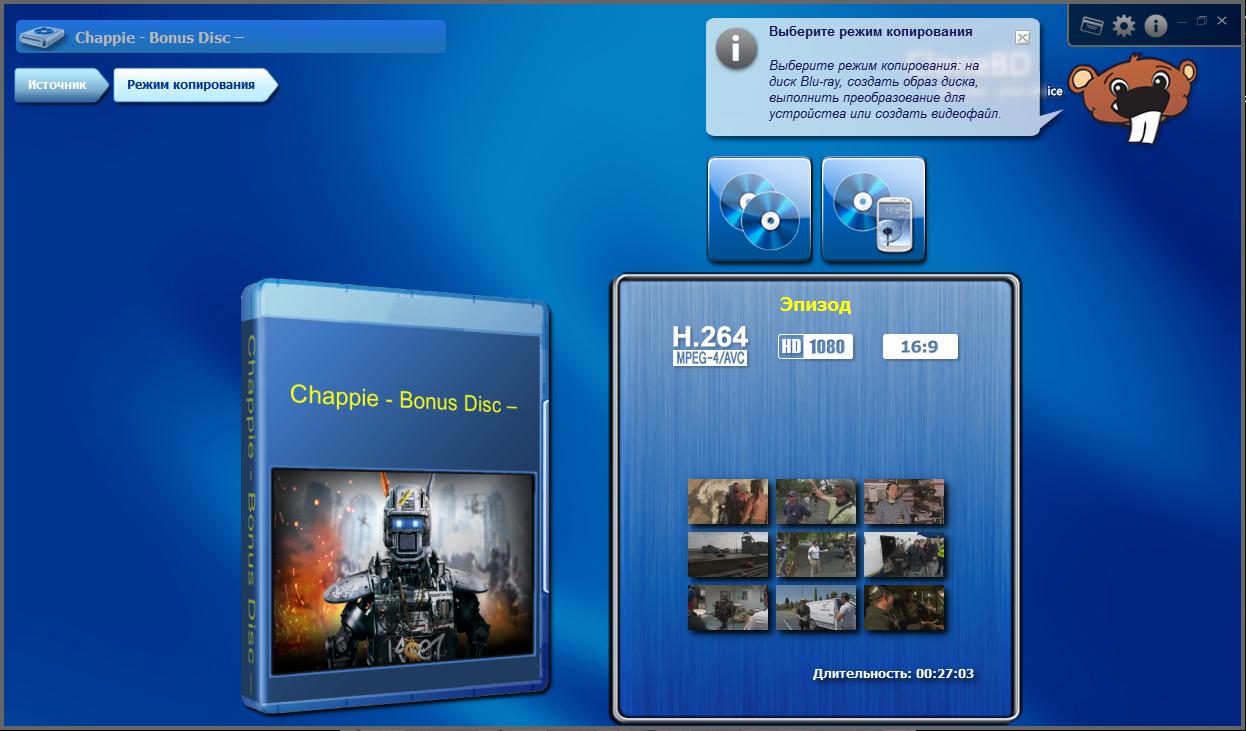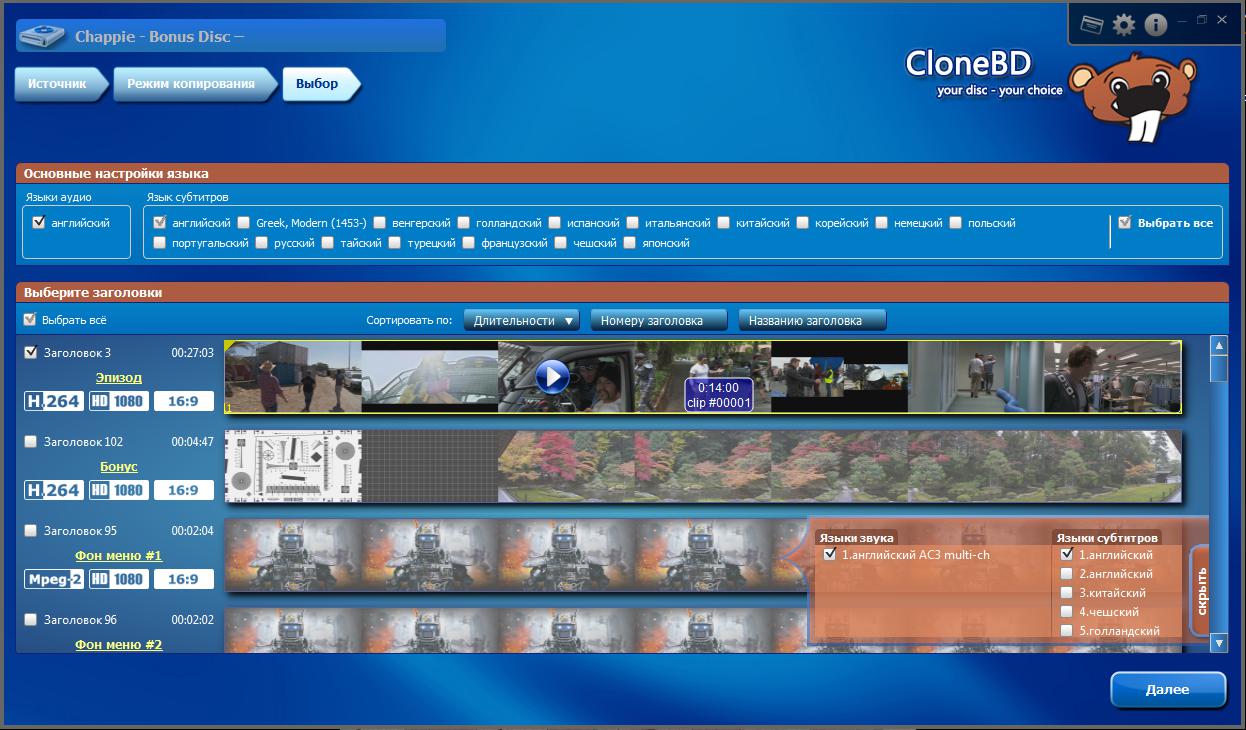 Related Torrents
| torrent name | size | seed | leech |
| --- | --- | --- | --- |
| | 18.78 MB | 1 | 1 |
| | 19.05 MB | 1 | 1 |
| | 20.69 MB | 1 | 0 |
| | 20.8 MB | 1 | 0 |
Sharing Widget