--- Release date: December 6, 1992
Description
Final Fantasy V

Release Date: September 24, 2015
Genres/Tags: RPG, Top-down, 2D, 3D, Japanese
Developer: Matrix Software
Publisher: Square Enix
Platform: PC [Repack]
Engine: in-house
Steam User Rating: 54% of user reviews are positive (based on 31 reviews)

Interface Language: English, French, Italian, German, Spanish, Russian, Portuguese
Audio Language: none
Crack: built-in (RELOADED)

Minimum requirements:
Operating System: Windows Vista, 7, 8
Processor: Pentium 4 2.4 GHz
RAM: 2 GB
Video Card: Anything
DirectX: 10
HDD Space: 1.2 MB


Screenshots - click to enlarge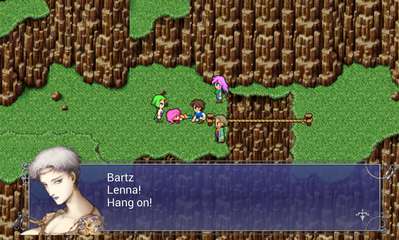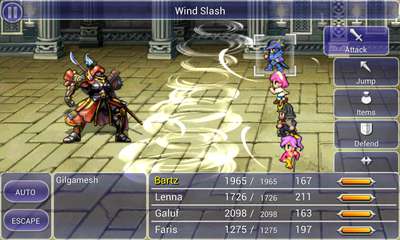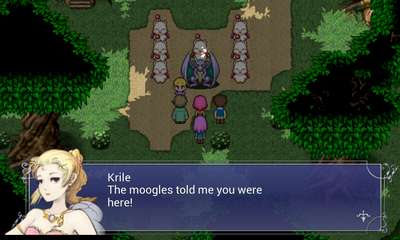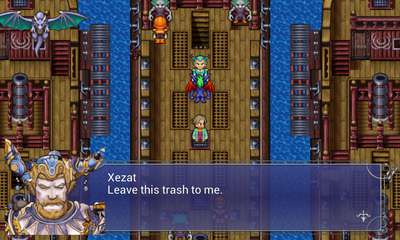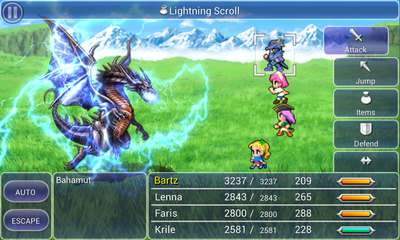 Description:
Twenty years after the original FINAL FANTASY V released in Japan, the classic RPG has found its way to PC!
Embark on an epic adventure as four heroes are driven together by fate: Bartz and his chocobo companion, Princess Lenna of Castle Tycoon, the mysterious Galuf, and the pirate captain Faris.
The crystals that bring peace and prosperity to the world – earth, water, fire, and wind – have lost their power and are on the verge of destruction.
Game Features
Customize characters with an unprecedented degree of freedom with the job and ability system – 26 unique job classes!

Veteran character designer Kazuko Shibuya has returned to recreate the characters and graphics for an enhanced experience!

Updated controls and active-time battle system are optimized for fluid combat for PC.

This new version also includes "The Sealed Temple" from the 2006 release, as well as the Tetsuya Nomura-designed optional boss Enuo, and an extraordinary soundtrack

Includes STEAM trading cards and achievements.

Repack Features
Based on FINAL.FANTASY.V-RELOADED ISO release: rld-ffv.iso (1,011,056,640 bytes)

MD5 Perfect: all files are identical to originals after installation

NOTHING ripped, NOTHING re-encoded

Significantly smaller archive size (compressed from 964 to 465 MB)

Installation takes less than a minute

HDD space after installation: 1.2 GB

Game language can be changed in the launcher

Repack by FitGirl

Problems during installation?
If you experience errors (Xdelta or Unarc ones) during installation, try the following things:
Re-hash torrent (in Utorrent point to the game entry, stop download/upload, then click right mouse button, then click "Force Re-check")

Disable antivirus, it can delete installation files or cracks on-the-fly

Make sure you have at least as two times more virtual memory, than actual, physical RAM

Make sure you have enough space on target drive & on C: drive (or whatever system drive you have)

Try install the game NOT to C: (system) drive OR specifically to C: drive (Windows rights system is a tricky thing)

Run setup with proper rights, as shown on this image:

Related Torrents
Sharing Widget
Trailer
Screenshots
All Comments