--- Release date: January 25, 2013
Ghostbusters + DLC (MULTi5) [FitGirl Repack] (Size: 2.25 GB)
| | | | |
| --- | --- | --- | --- |
| | | FitGirl releases on ExtraTorrent.url | 148 bytes |
| | | FitGirl releases on Kickass Torrents.url | 128 bytes |
| | | setup-fitgirl-01.bin | 1.82 GB |
| | | setup-fitgirl-02.bin | 386.26 MB |
| | | setup-fitgirl-03.bin | 45.21 MB |
| | | setup-fitgirl-04.bin | 5.32 MB |
| | | setup-fitgirl-05.bin | 1.65 KB |
| | | setup.exe | 5.44 MB |
Description
Ghostbusters + Classic Suit Pack DLC

Release Date: July 12, 2016
Genres/Tags: RPG, Action RPG, Top-down, 3D
Developer: FireForge Games
Publisher: Activision
Platform: PC [Repack]
Engine: Unreal Engine 4
Steam User Rating: 28% of user reviews are positive (based on 7 reviews)

Interface Language: English, German, Spanish, Italian, French
Audio Language: English, German, Spanish, Italian, French
Crack: built-in (CODEX/3DM/ALI213)

Minimum requirements:
Operating System: Windows Vista / Windows 7 / Windows 8 / Windows 10
Processor: Intel® Core™ i5-750 @ 2.67 GHz / AMD Phenom™ II X4 965 @ 3.4 GHz
RAM: 3 GB
Video Card: NVIDIA® GeForce® GTX 660
DirectX: 11
HDD Space: 10 GB


Screenshots - click to enlarge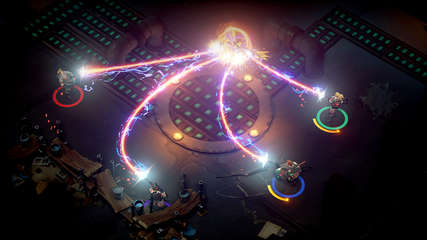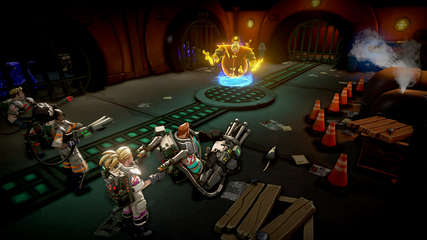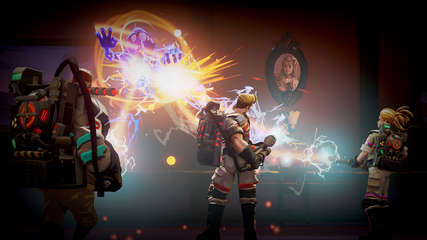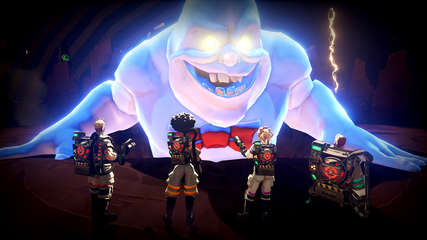 KAT Screenshots:
Description:
Have you and your friends been experiencing paranormal activity? Grab your Proton Pack and join the Ghostbusters as you explore Manhattan, blasting ghosts, and trapping those runaway ghouls.
Game Features
Thrilling Multiplayer Experience: Play alongside your friends as the Ghostbusters in the 2-4 player local co-op campaign!

Terrifying Ghost Trapping: Battle new and classic Ghostbusters characters, including Slimer, Gertrude Eldridge, Sparky and many more!

Electrifying Weapon Choices: Dynamically swap weapons during battle with unique options for each character.

Blockbuster Film Extension: An original story that takes place after the events of the movie!

Ghostbusting fun for the whole family: Gamers of all ages and experience can dive right into the action.

Repack Features
Based on Ghostbusters-CODEX ISO release: codex-ghostbusters.iso (3,983,409,152 bytes)

Alternative cracks from 3DM and ALI213 added to NoDVD folder

Classic Suit Pack DLC activated

100% Lossless & MD5 Perfect: all files are identical to originals after installation

NOTHING ripped, NOTHING re-encoded

Significantly smaller archive size (compressed from 3.7 to 2.2 GB)

Installation takes 4-8 minutes (depending on your system)

After-install integrity check so you could make sure that everything installed properly

HDD space after installation: 10 GB

Repack by FitGirl

Problems during installation?
If you experience errors (Xdelta or Unarc ones) during installation, try the following things:
Make sure your Windows username doesn't contain non-latin symbols. Use only latin characters & numbers

Re-hash torrent (in Utorrent point to the game entry, stop download/upload, then click right mouse button, then click "Force Re-check")

Disable antivirus (INCLUDING Windows Defender), it can delete installation files or cracks on-the-fly

Set UAC to a minimum level, otherwise some parts of the installer won't run due to restricted rights

Make sure you have at least as two times more virtual memory, than actual, physical RAM

Make sure you have enough space on target drive & on C: drive (or whatever system drive you have)

Try install the game NOT to C: (system) drive OR specifically to C: drive (Windows rights system is a tricky thing)

Check your Windows folder (and below) for unarc.dll - if this file exists, delete it

Reboot in Safe Mode and install the game

Run setup with proper rights, as shown on this image:

Sharing Widget
Screenshots
All Comments