--- Release date: November 30, 1982
Language: English
Description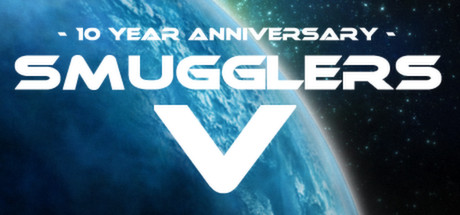 Smugglers 5 is the fifth installment in the turn-based single-player space trading game series. Will you be a greedy trader, an ambitious fleet pilot or a ruthless pirate? Board enemy ships, manage factories, conquer star systems and forge your own galactic empire - ultimately, your actions will have an impact on a galactic scale.
'It's basically Elite… but turn-based. [...]' - Rockpapershotgun.com blog (Smugglers 4)
'Smugglers 5 is an impressive and exceedingly addictive game.[...]' - darkzero.co.uk
'I've been playing Smugglers' games since I was a kid[...]' - Christian T. (a happy customer)
The galaxy is at war - the Federation, the Coalition, the Outer Rim systems and the criminal Syndicate battle for control. It's a dangerous life for a pilot on the front lines, but it can also be a lucrative one - are you an honest trader, or does smuggling illegal goods sound more profitable? Will you join the war effort for your faction, set up your own empire or simply explore the galaxy?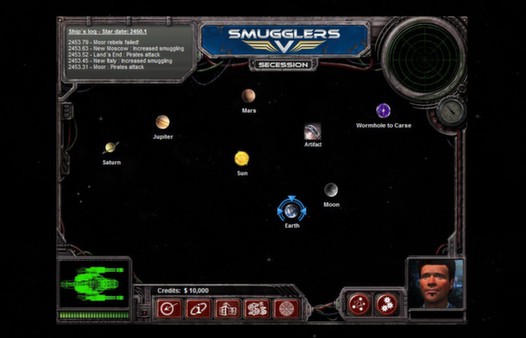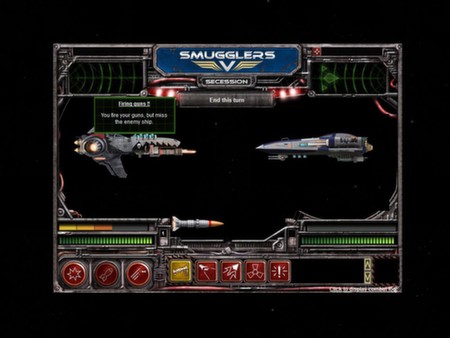 ------------------------------------------------------------------------------------------

If you like the game, buy it. Support the devs!

Game Page

Content source = small-games.info

No credit claiming for the content. Only providing the content for download.
Sharing Widget
Trailer