--- Release date: February 16, 2016
Street Fighter V / Street Fighter 5 (v1.04 + Story Mode DLC, MULTI13) [FitGirl Repack] (Size: 11.35 GB)
| | | | |
| --- | --- | --- | --- |
| | | FitGirl releases on ExtraTorrent.url | 148 bytes |
| | | FitGirl releases on Kickass Torrents.url | 128 bytes |
| | | setup-fitgirl-01.bin | 3.58 GB |
| | | setup-fitgirl-02.bin | 2.05 GB |
| | | setup-fitgirl-03.bin | 1.9 GB |
| | | setup-fitgirl-04.bin | 1.19 GB |
| | | setup-fitgirl-05.bin | 975.79 MB |
| | | setup-fitgirl-06.bin | 511.53 MB |
| | | setup-fitgirl-07.bin | 491.03 MB |
| | | setup-fitgirl-08.bin | 458.73 MB |
| | | setup-fitgirl-09.bin | 113.88 MB |
| | | setup-fitgirl-10.bin | 100.17 MB |
| | | setup-fitgirl-11.bin | 41.39 MB |
| | | setup-fitgirl-12.bin | 439.22 KB |
| | | setup.exe | 7.45 MB |
Description
Street Fighter V v1.04 + A Shadow Falls DLC

Release Date: February 16, 2016 ~ July 1, 2016
Genres/Tags: Arcade, Fighting, Side, 3D
Developer: Capcom
Publisher: Capcom
Platform: PC [Repack]
Engine: Unreal Engine 4
Steam User Rating: 48% of user reviews are positive (based on 5,680 reviews)

Interface Language: English, French, Italian, German, Spanish, Arabic, Japanese, Korean, Polish, Portuguese-Brazil, Russian, Simplified Chinese, Traditional Chinese
Audio Language: English, Japanese
Crack: built-in (3DM)

Minimum requirements:
Operating System: Windows 7 64-bit
Processor: Intel Core i3-4160 @ 3.60GHz
RAM: 6 GB
Video Card: NVIDIA® GeForce® GTX 480, GTX 570, GTX 670, or better
DirectX: 11
HDD Space: 36 GB


Screenshots - click to enlarge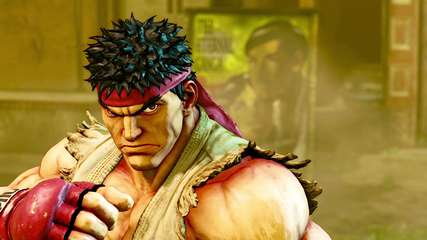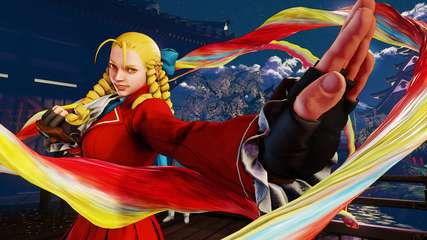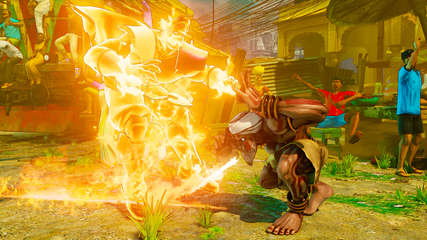 KAT Screenshots:
Description:
The legendary fighting franchise returns with STREET FIGHTER® V! Stunning visuals depict the next generation of World Warriors in unprecedented detail, while exciting and accessible battle mechanics deliver endless fighting fun that both beginners and veterans can enjoy. Challenge your friends online, or compete for fame and glory on the Capcom Pro Tour.
The path to greatness begins here: RISE UP!
Game Features
New and Returning Characters: Classic characters like Ryu, Chun-Li, Charlie Nash and M. Bison return! Many more new and returning characters will be added to the diverse roster, offering a wide variety of fighting styles for players to choose from.

New Strategies and Battle Mechanics: Highly accessible new battle mechanics, which revolve around the V-Gauge and EX Gauge, provide an unprecedented layer of strategy and depth to the franchise that all players can enjoy.

V-Trigger: Unique abilities that use the entire V-Gauge, which allow players to turn the tide of battle.

V-Skill: Unique skills for each character that can be done at any time.

V-Reversal: Unique counterattacks that use one stock of the V-Gauge.

Critical Arts: Ultimate attacks that use the entire EX Gauge.

Next Gen Visuals: Unreal Engine 4 technology pushes the realism and next-gen visuals to new heights, making this latest entry the best looking and most immersive Street Fighter game of all time.

Rise up: Ranking leaderboards track players careers and are integrated with the Capcom Pro Tour, the premier league destination for competitive fighting games.

More to Come! Stay tuned for more announcements regarding new characters, stages, features, and more.

Repack Features
Based on Street.Fighter.V.Update.3.and.Crack-3DM release: 10,603,440,170 bytes

Street.Fighter.V.General.Story.A.Shadow.Falls.DLC.and.Crack-3DM (8,882,075,926 bytes) added

Unlike most of my repacks, this one IS NOT 100% Lossless & MD5 Perfect: game archives were decrypted and unpacked to allow easy modding. Downside of the unpacked resources - you won't be able to apply patches

NOTHING ripped

Significantly smaller archive size (compressed from 18.1 to 11.4 GB)

Installation takes 30-60 minutes (depending on your system)

After-install integrity check so you could make sure that everything installed properly

HDD space after installation: 36 GB

Game language is auto-detected and sets to the OS one

Repack by FitGirl

Game language
To change the game language, open the following file "C:UsersYour UsernameAppDataLocalStreetFighterVSavedConfigWindowsNoEditorEngine.ini" and add the two following lines:
[Internationalization]
Culture=en
Example above is for English.
Backwards Compatibility

This updated repack

IS NOT backwards compatible

with my previous one.

Problems during installation?
If you experience errors (Xdelta or Unarc ones) during installation, try the following things:
Make sure your Windows username doesn't contain non-latin symbols. Use only latin characters & numbers

Re-hash torrent (in Utorrent point to the game entry, stop download/upload, then click right mouse button, then click "Force Re-check")

Disable antivirus (INCLUDING Windows Defender), it can delete installation files or cracks on-the-fly

Set UAC to a minimum level, otherwise some parts of the installer won't run due to restricted rights

Make sure you have at least as two times more virtual memory, than actual, physical RAM

Make sure you have enough space on target drive & on C: drive (or whatever system drive you have)

Try install the game NOT to C: (system) drive OR specifically to C: drive (Windows rights system is a tricky thing)

Check your Windows folder (and below) for unarc.dll - if this file exists, delete it

Run setup with proper rights, as shown on this image:

Related Torrents
Sharing Widget
Screenshots
All Comments