--- Release date: July 9, 2014
Language: English
Description
I do not claim credit for the content. Only providing the download.
The Escapists provides players the opportunity of experiencing a light-hearted insight into everyday prison life with the main objective being that of escaping! Players will have to keep in line and juggle their time sensibly as they form their personal plan of escape; working out potential routes to use as well as being incredibly smart and clever in using what seem like harmless items to craft and create various weaponry and escape tools which help aid the player in their ultimate goal of escaping.
Players are tasked with advancing their character's statistics through various means such as exercising regularly and ensuring to boost their intellect as well… Whilst remembering to attend roll call, hold down their job and keep the inmates on side if you're to be successful in trading with them and ultimately… Don't forget to escape!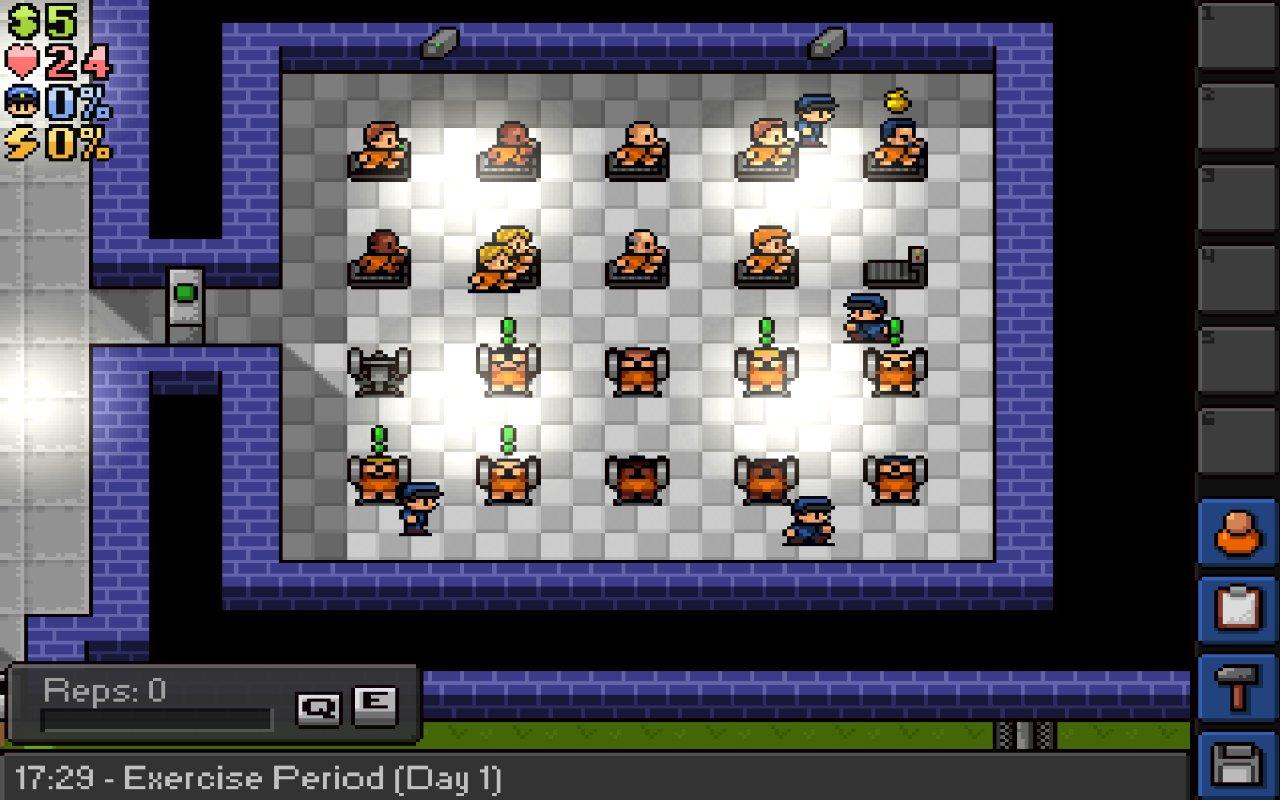 UPDATE LOG
v0.792:
• Some minor fixes.
Related Torrents
Sharing Widget
Trailer