--- Release date: September 15, 2014
Language: English
Description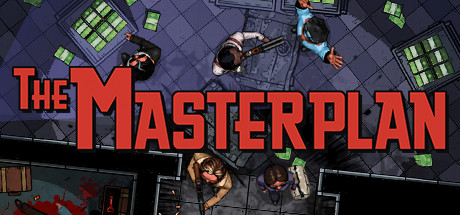 Drawing inspiration from both legendary tactical turn-based games and classic heist movies alike, the goal of The Masterplan is to put together the right crew, get the right equipment, and finally plan and execute the biggest heist ever.
Set in the early 1970s, the game features beautiful hand-drawn 2D art and an authentic soundtrack recorded by a real band. The gameplay blends a physics-based world and a clever AI system with an easy to approach "real time with pause" user interface.
Early Access
PLEASE NOTE. This is an Early Access release. The Masterplan is still under development and we will be updating the game regulary. We encourage you participate via questions and feedback on our Steam Forums. The Early Access version is fully playable and provides 1.5-2 hours worth of playtime. It features several heist locations, which are sandboxes, so you can and should play through them several times with different tactics to experience various results.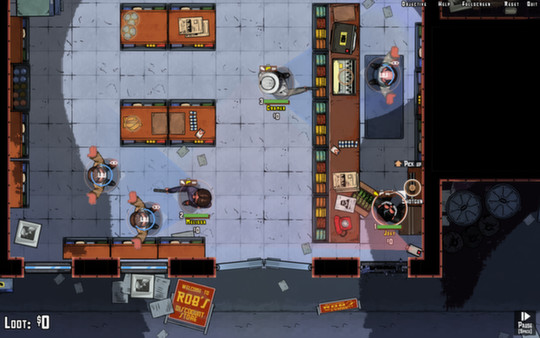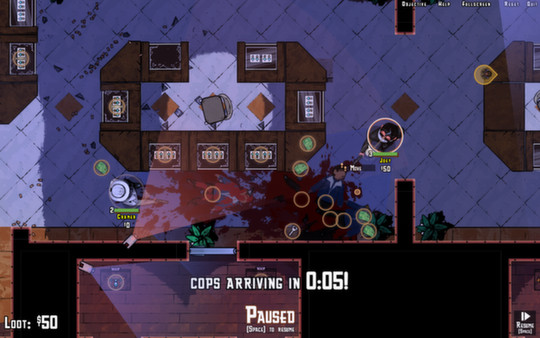 Current Features
Heist your target silently or go guns blazing - your choice (and your consequences)
Holdup civilians and make them do your bidding
Carry and hide bodies to avoid detection
Deal with eyewitnesses
Disable electrical systems
Outsmart the police
Several playable heists (Minimart, Jewelry Store, Warehouse)
No individual goon skills yet
Bonus game modes (multiplayer tests)
UPDATE NOTES
Fixed map background
Fixed "The Bar" polaroid in the map not actually being from the level
Fixed some crashing issues when looting items
Fixed some crashing issues when getting in and out of the getaway car
Fixed some loot items not stacking to the total cash stash in your inventory
Fixed knocking people unconscious counting as kills and causing cleaning fee going up
Fixed in-game mouse pointer not following the camera if camera was moved by keyboard
Fixed some weird window flicker/stutter while starting the game on Windows
----------------------------------------------------------------------------------------

Game PAge

If you like the game, buy it! Support the devs

I do not claim credit for the content. Only providing the download.

Content source = small-games.info
Related Torrents
Sharing Widget
Trailer