seeders: 184
leechers: 107
---
DC Universe 52 Week 135 (3-26-2014) (darkhomr) [KAT] (Size: 633.8 MB)
| | | | |
| --- | --- | --- | --- |
| | | Suicide Squad - Amanda Waller 001 (2014) (digital) (Minutemen-Annika).cbz | 55.26 MB |
| | | Larfleeze 009 (2014) (Digital) (Nahga-Empire).cbr | 51.39 MB |
| | | All-Star_Western_029_(2014)_(Digital)_(Nahga-Empire).cbr | 49.95 MB |
| | | Aquaman 029 (digital) (BlackManta-Empire).cbr | 42.33 MB |
| | | Teen Titans 029 (2014) (JV-DCP).cbr | 39.86 MB |
| | | Worlds_Finest_021_(2014)_(Digital)_(Nahga-Empire).cbr | 39.69 MB |
| | | Catwoman 029 (2014) (Digital) (Nahga-Empire).cbr | 38.94 MB |
| | | Justice League Dark 029 (2014) (Digital) (Cypher-Empire).cbr | 38.26 MB |
| | | He-Man_and_the_Masters_of_the_Universe_011_(2014)_(digital-Empire).cbr | 37.17 MB |
| | | The Flash 029 (2014) (digital-Empire).cbr | 37.08 MB |
| | | Red Lanterns 029 (2014) (Webrip) (The Last Kryptonian-DCP).cbr | 36.37 MB |
| | | Talon_017_(2014)_(Digital)_(Zone-Empire).cbr | 35.11 MB |
| | | Forever_Evil_-_A.R.G.U.S._006_(2014)_(digital-Empire).cbr | 34.88 MB |
| | | Superman 029 (2014) (Webrip) (The Last Kryptonian-DCP).cbr | 33.84 MB |
| | | Batman The Dark Knight 029 (2014) (Digital) (Zone-Empire).cbr | 31.87 MB |
| | | Forever_Evil_-_Rogues_Rebellion_006_(2014)_(digital-Empire).cbr | 31.8 MB |
Description
Welcome to the 2014 version of DC Universe 52. Each week I will bring you the currrent weeks' comics fresh from the depths of your local comic shop. This week is week 1354 (March 26, 2014) and includes 16 issues. Join me on this journey, won't you?Before uploading these, I am opening them with ComicRack, and made sure they all opened there. If there are problems please let me know. As usual, these are not my scans. Thanks to the original scanners and uppers. If you like what you got here, please purchase them in some form. If this torrent has no seeds please msg me privately. I will be glad to reup anything that has no seeds. It is my policy to not publish my weekly packs unless they are complete, but no later than Friday morning. If you have questions or requests, please message me privately. All descriptions are from DC and taken from Comiclist.
My release packs are as follows:
DC Universe 52 (Wednesdays based on scanners release times, but not later than Friday morning)
Marvel NOW! (Marvel Comics in the NOW! universe will be released Wednesdays, based on scanners release times)
Total Marvel (All Marvel Universe comics, released on Friday, based on scanners release times)
Independent Comics (Non-DC Universe and Major Independent comics, released between Sunday and Monday morning)
Total DC (all DC comics released for the current week. Released by Saturday each week. Does not include digital only releases)
DC Monthly (all DC Universe comics for the month, released the first Friday after the end of the month)
Total Marvel Monthly (all Marvel Universe comics, released the first Tuesday after the end of the month)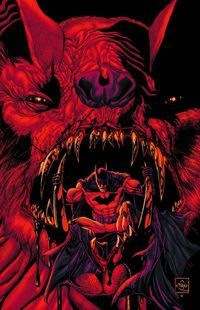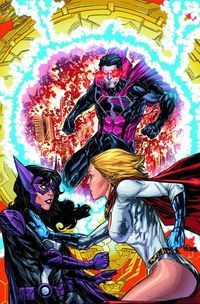 All Star Western #29 (CBR 3/26/2014)
Lost in time, Jonah rides through the modern South and into a corrupt town run by a ruthless family whose roots go back to the Civil War. Their name? Turnbull. Hex is about to learn a painful lesson in family history!
Aquaman #29 (CBR 3/26/2014)
It's all-out action as Aquaman feels the wrath It's all-out action as Aquaman feels the wrath of Hercules as he makes his first appearance in The New 52! And the environmental havoc seen in the pages of SWAMP THING may put Arthur on a collision course with a certain Avatar of the Green!
Batman The Dark Knight #29 (CBR 3/26/2014) (FINAL ISSUE)
FINAL ISSUE The savagery of Man-Bat reaches a horrifying peak this final issue of the series!
Catwoman #29 (CBR 3/26/2014)
Catwoman is tired of slumming it, so she's making her bid for high society. There, she'll find her greatest challenge yet: proving herself the best thief in the world! 'The Race of Outlaws' starts here!
DC Universe vs. Masters Of The Universe #6 (of 6) (CBR 3/26/2014)
FINAL ISSUE! It's all-out action as the heroes of the DC Universe and the Masters of the Universe join forces to battle Skeletor and his mysterious Dark Master, with the fate of two worlds hanging in the balance. But what will prove to be more important to Skeletor: his desire to destroy He-Man and his allies, or his distaste for taking orders from anyone?
Flash #29 (CBR 3/26/2014)
The Flash faces the final battle against the Central City killer! But will we learn the truth behind the murder of Barry Allen's mother? Only Deadman can help solve this mystery!
Forever Evil Argus #6 (of 6) (CBR 3/26/2014)
The grand finale of Steve Trevor's bid to save the Justice League! How can one man turn the tide against the Crime Syndicate? It all leads into FOREVER EVIL #7!
Forever Evil Rogues Rebellion #6 (of 6) (CBR 3/26/2014)
The Rogues battle to full strength as they play out a crucial role in the carnage that awaits them in FOREVER EVIL #7! How can these blue-collar criminals defeat the Crime Syndicate?
Justice League Dark #29 (CBR 3/26/2014)
Larfleeze #9 (CBR 3/26/2014)
Larfleeze must decide what's more important - the orange light or his life - when he finds out the source of his power is killing him!
Red Lanterns #29 (CBR 3/26/2014)
The Reds have found their newest recruit: Supergirl! Guy Gardner is hardly equipped to handle a teenaged Kryptonian Red Lantern, so he heads for Earth and hand her off to her cousin, Superman! But Superman is...unimpressed by Guy's leadership skills--or lack thereof...
Suicide Squad Amanda Waller (CBR 3/26/2014)
As head of both Suicide Squad and A.R.G.U.S., Amanda Waller has made a lot of enemies over the years. And now, without either of those groups at her disposal, one of those enemies has come to kill her! She must stop him all by herself or die trying…
Superman #29 (CBR 3/26/2014)
Superman and Starfire must deal with a cache of deadly alien weapons - and its horrifying impact on the innocents who find them! But first, these two heroes will have to stop fighting each other before someone ends up dead!
Talon #17 (CBR 3/26/2014) (FINAL ISSUE)
FINAL ISSUE Calvin Rose and Anya must defeat Lord Death Man, but there's another master of death in the mix, the key to LDM's plans: Dr. Darrk! Will Calvin Rose finally be resurrected, or will the Talon succumb to eternal Death?
Teen Titans #29 (CBR 3/26/2014)
With their adventure through time to the trial of Kid Flash at a close, the Teen Titans make one last harrowing discovery before returning to present-day New York City. Can they survive with what they've learned the future of themselves and the team?
Worlds Finest #21 (CBR 3/26/2014)
The 'First Contact' crossover with BATMAN/SUPERMAN reaches its conclusion as Kaizan Gamorra unleashes a plot to depower Power Girl and unlock the secrets of Superman of Earth 2!
Related Torrents
Sharing Widget
All Comments