seeders: 177
leechers: 118
---
DC Universe 52 Week 154 (8-06-2014) (darkhomr) [KAT] (Size: 648.47 MB)
| | | | |
| --- | --- | --- | --- |
| | | Superman-Wonder Woman Annual 001 (2014) (digital) (CompetentRipper-Empire).cbr | 66.15 MB |
| | | Earth 2 026 (2014) (Digital) (Nahga-Empire).cbr | 52.41 MB |
| | | Justice League 3000 009 (2014) (Digital) (Cypher-Empire).cbr | 51.9 MB |
| | | Action Comics 034 (2014) (Digital) (Nahga-Empire).cbr | 49.6 MB |
| | | Aquaman and the Others 05 (2014) (Digital) (BlackManta-Empire).cbr | 47.84 MB |
| | | Green Lantern v5 034 (2014) (Webrip) (The Last Kryptonian-DCP).cbr | 44.16 MB |
| | | Action Comics v2 034 (2014) (Webrip) (The Last Kryptonian-DCP).cbr | 41.05 MB |
| | | Batwing 034 (2014) (digital-Empire).cbr | 39.96 MB |
| | | Batman Eternal 018 (2014) (digital) (Minutemen-PhD).cbr | 38.84 MB |
| | | Grayson 002 (2014) (Digital) (ThatGuy-Empire).cbz | 37.97 MB |
| | | Trinity Of Sin - The Phantom Stranger 022 (2014) (Digital) (Cypher-Empire).cbr | 37.91 MB |
| | | The New 52 - Futures End 014 (2014) (Webrip-DCP).cbr | 36.4 MB |
| | | Swamp Thing 034 (2014) (Digital-Empire).cbr | 35.63 MB |
| | | Detective Comics 034 (2014) (2 covers) (digital) (CompetentRipper-Empire).cbr | 35.41 MB |
| | | Green Arrow 034 (2014) (Digital) (ThatGuy-Empire).cbz | 33.25 MB |
Description
Welcome to the 2014 version of DC Universe 52. Each week I will bring you the currrent weeks' comics fresh from the depths of your local comic shop. This week is week 154 (August 6, 2014) and includes 15 issues. Join me on this journey, won't you?
Today we say goodbye to two titles: Batwing (with issue 34) and Phantom Stranger (with issue 22).
Before uploading these, I am opening them with ComicRack, and made sure they all opened there. If there are problems please let me know. As usual, these are not my scans. Thanks to the original scanners and uppers. If you like what you got here, please purchase them in some form. If this torrent has no seeds please msg me privately. I will be glad to reup anything that has no seeds. It is my policy to not publish my weekly packs unless they are complete, but no later than Friday morning. If you have questions or requests, please message me privately. All descriptions are from DC and taken from Comiclist.
My release packs are as follows:
DC Universe 52 (Wednesdays based on scanners release times, but not later than Friday morning)
Marvel NOW! (Marvel Comics in the NOW! universe will be released Wednesdays, based on scanners release times)
Total Marvel (All Marvel Universe comics, released on Friday, based on scanners release times)
Independent Comics (Non-DC Universe and Major Independent comics, released between Sunday and Monday morning)
Total DC (all DC comics released for the current week. Released by Saturday each week. Does not include digital only releases)
DC Monthly (all DC Universe comics for the month, released the first Friday after the end of the month)
Total Marvel Monthly (all Marvel Universe comics, released the first Tuesday after the end of the month)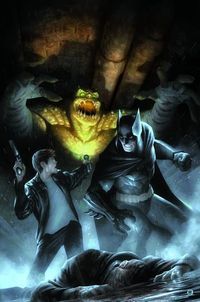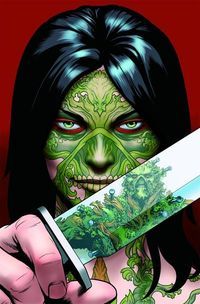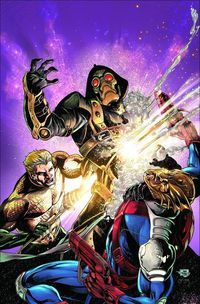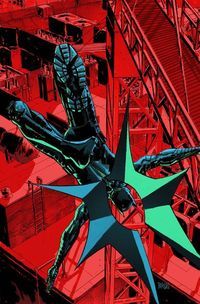 Action Comics #34 (8/6/2014 CBR)
And now 'Last Sun', the penultimate chapter in the 'SUPERMAN: DOOMED' saga as Earth lies in ruins and everyone's survival is in question!
Action Comics Annual #3 (8/6/2014 CBR)
As an epic space battle rages above the Earth, how will humanity and the other heroes of the DC Universe cope with this Day of Doom?
Aquaman and the Others #5 (8/6/2014 CBR)
As Aquaman lies impaled with his own trident, the ancient evil of Legend finally claims possession of the Others' Atlantean artifacts - except for one. And for that one, Legend must take it from the resurrected Vostok X!
Batman Eternal #18 (8/6/2014 CBR)
Batgirl, Batwoman and Jason Todd race to find evidence that may save Commissioner Gordon!
Batwing #34 (8/6/2014 CBR) FINAL ISSUE
FINAL ISSUE! It's the last stand for BATWING - but what will be the fate of Luke Fox and Batwing?
Detective Comics #34 (8/6/2014 CBR)
Batman is faced with an unsolvable mystery: a dead friend, an unknown assailant and a drug called 'Icarus.' Has the World's Greatest Detective finally been outmatched?
Earth 2 #26 (8/6/2014 CBR)
Val and Lantern battle Superman with Earth's fate hanging in the balance when a familiar faces arrives on Earth 2 via the Boom Tube to turn the tide!
Grayson #2 (8/6/2014 CBR)
Grayson digs deeper into the mysterious organization known as SPYRAL and learns more about his new partner - Helena Bertinelli!
Green Arrow #34 (8/6/2014 CBR)
If Oliver Queen is to survive, he must face not only his past sins but also his current ones, symbolized by Richard Dragon and his Longbow Hunters!
Green Lantern #34 (8/6/2014 CBR)
In the bloody wake of 'UPRISING,' Hal is forced to take stock and ask if he's really managed to redeem the Green Lantern Corps…and new Lantern Simon Baz may help him find the answer he seeks! And don't miss the shocking final pages, which signal the start of the biggest Lantern story yet!
Justice League 3000 #9 (8/6/2014 CBR)
It's the event you've been waiting for: the Five face the force of a united Justice League. Meanwhile, Ariel Masters, the "mother" of the JL, makes a critical decision about the team's future.
New 52 Futures End #14 (8/6/2014 CBR)
Cadmus Island turns against itself as the Earth 2 prisoners break out!
Phantom Stranger #22 (Trinity Of Sin) (8/6/2014 CBR)
To atone for his greatest sin, the Stranger must first battle his inner demons - all of them!
Superman Wonder Woman Annual #1 (8/6/2014 CBR)
Only an Annual could contain this chapter of 'SUPERMAN: DOOMED'! It's an all-out assault by the heroes of Earth (superpowered and not) on the God of War, Wonder Woman, who's leading the charge against all manner of alien attackers. The monstrous Superman smashes through everything friend or foe as his de-evolution reaches a critical stage. It all leads to their best hope: the Phantom Zone?!
Swamp Thing #34 (8/6/2014 CBR)
'The Wolf and The Lady' concludes with a knife in Swamp Thing's back - literally! If the former Avatars of the Green find a new source of power, it's bad news for everyone - but most of all for Swamp Thing!
Related Torrents
Sharing Widget
All Comments